WE ARE IZ FOG AFRICA. WE OFFER THE VERY BEST THERMAL FOG MACHINES, ULV MACHINES, SPRAYERS AND CHEMICALS TO THE AFRICAN CONTINENT
---
IZ Fog Africa serves the vast African market and brings the very latest technology in ULV machines (Cold Fog), Thermal fog machines, motorised Sprayers, misters, as well as specialized chemicals to the African continent. IZ Fog Africa products serve a variety of purposes such as insect control, malaria mosquito control, frost control, mould control, bacteria control, sterilizing and many more.
Our partnership with SaniChem SA allows us to offer chemicals that are specially formulated for our machines, so that our customers get the best possible results with each application. We have worked hard to develop customized systems of chemical application methods for all of our markets. We offer highly specialized, tailor made solutions for litter beetle control, malaria mosquito control, Aspergillus fumigatus control, stink bug control, tobacco beetle control, frost protection, fly control, fungus, bacteria control and more.
We have a very experienced group of engineers at IZ Fog Africa, who have worked extensively with ULV (Ultra Low Volume) and Thermal Fog technologies. We offer the most exhaustive training to the operator; provide technical assistance and a wide range of spare parts. We offer our consultancy services for all application processes and supply chemicals for the efficient control of insects, Malaria mosquito and fungus for a number of industries within Africa.
We realize how tough African conditions can be and our machines are specially designed to withstand everything the harshest of African environments. Our machines can either be truck mounted or hand held, depending on how our users would like to use them.
Our machines are widely used by the following industries in Africa: Governmental institutions, mines, macadamia growers, citrus growers, tobacco growers, green houses growers, packinghouses, poultry industry, pest controllers and more.
We have the most optimal solution for the control of pests and microorganisms. Each of our products is a result of extensive research and development. They represent only the highest quality and leading technologies, and are compliant with the leading international standards of quality and security. Our Thermal Fog machines and Ultra Low Volume - ULV misters are the very best solutions for pest control that you will get in Africa and serve your particular needs and applications.
---
Poultry industry – litter beetle control | Aspergillus fumigatus control
Our machines and chemicals together are very effective at controlling Litter Beetle and its larvae in poultry houses. We offer a highly efficient and cost effective patented system for the control of Aspergillus fumigatus.
Grape Industry
We offer systems for frost protection, bird control and new spray technologies.
---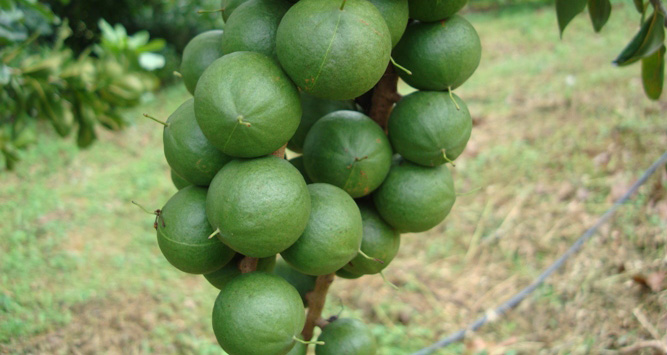 ---
Macadamia Industry – Stink bug control
Our ULV and thermal fog machines with SaniChem chemicals offer kill rates that are much higher than those offered by traditional methods for macadamia Stink Bug control.
Citrus Industry
Our systems were developed with the objective of providing the best control for False Codling Moth, Citrus Weevil Moulds, Fruit Fly, Minor Pests, Mealybug, Mites, and several other pests.
---
---
Mines - Malaria mosquito control
We offer the most efficient solution for the control of malaria mosquito in campsites and mines.
WHAT WE DO
Combine market needs analyses, engineering development and after sales support to create a cutting-edge technology of chemical application.
IZ Africa is the firm brimming with innovative ideas for chemical applications for the most diverse market in Africa. We are dedicated to the needs of our clients, offering continuous standards of quality for all of our products. We are a dynamic company bound by one simple philosophy – to meet your business needs by offering you nothing but the best.
---